Red wine is very common in daily life. As known, a glass each day is a healthy diet. Red wine also places an important role in social life. In the business world, wealth, power and luck are core values. So red wine is popular on the table for cheers between partners.For Marriage red wine is seen as something that brings both happiness and romance. Many people start drinking red wine as a placement of white wine. However, the competition of wine market is also overwhelming and many businessmen put all irons in the fire to promote red wine. The wine packaging may directly affect the customer's purchasing psychology.In fact packaging itself is the most direct advertisement. A successful packaging design is one of the important point that enterprise could not overlook to create profits.
Generally speaking, there are two types of red wine packaging, box and bag. Box packaging is seen as the most common and formal type while wine carry bag is more convenient and casual. Many material could be used to make red wine tote bags, such as Burlap, polyester, EVA, and various paper materials. Today we are to tell about two different wine carry bags made from unique material.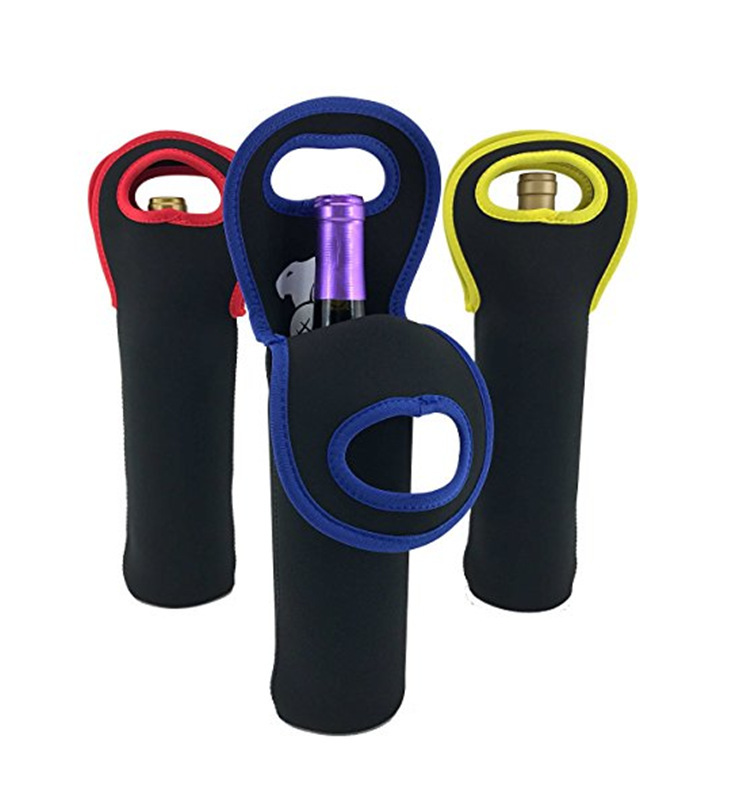 Neoprene wine tote bags
Neoprene material is a kind of synthetic rubber foam,,delicate,soft and comfortable. The Neoprene wine tote bags are not only elastic, but also shockproof and decompressed. Nearly weightless, the neoprene bottle wine carry bag uses the same material for wet suits to insulate your wine bottles at cellar or fridge temperatures without clinking or shattering.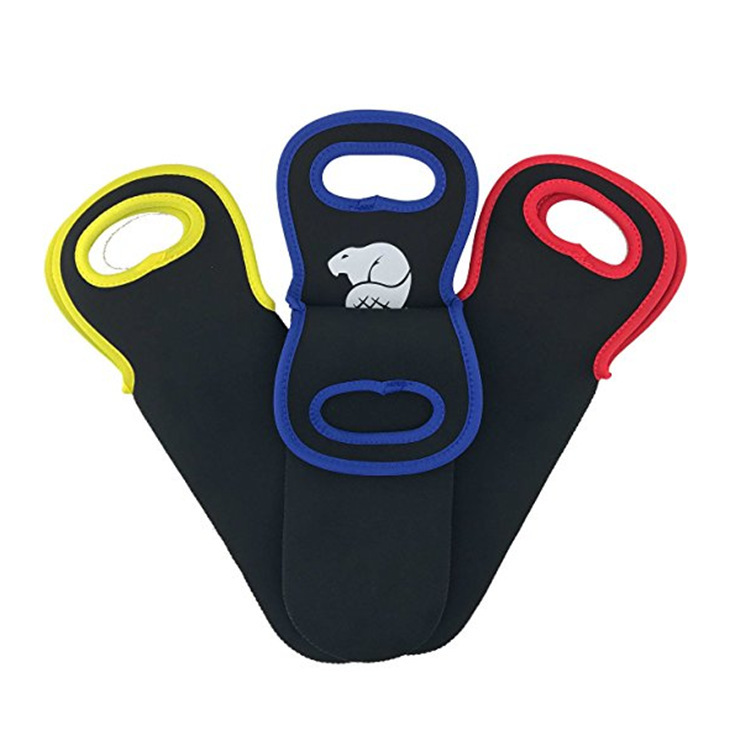 Oxford Fabric wine tote bags
Polyster oxford combines the characteristic of polester and oxford, soft, unique and waterproof. Different colors could be realized on the fabric wine carry bags and could last for ever.